The Bandi Bag

Introducing the Bandi Bag
Our sustainable solution to reduce the environmental impact of shipping and eliminate the need for single-use plastics when swapping on Bandi.
Each Bandi user can purchase a reusable Bandi shipping bag to post their items. This durable bag will last up to 200 swaps, and considering a 100-pack of polythene bags with Royal Mail costs £20, with the Bandi Bag you're saving money and the planet! The bag is made from recycled materials and doubles up as a tote bag when turned inside out.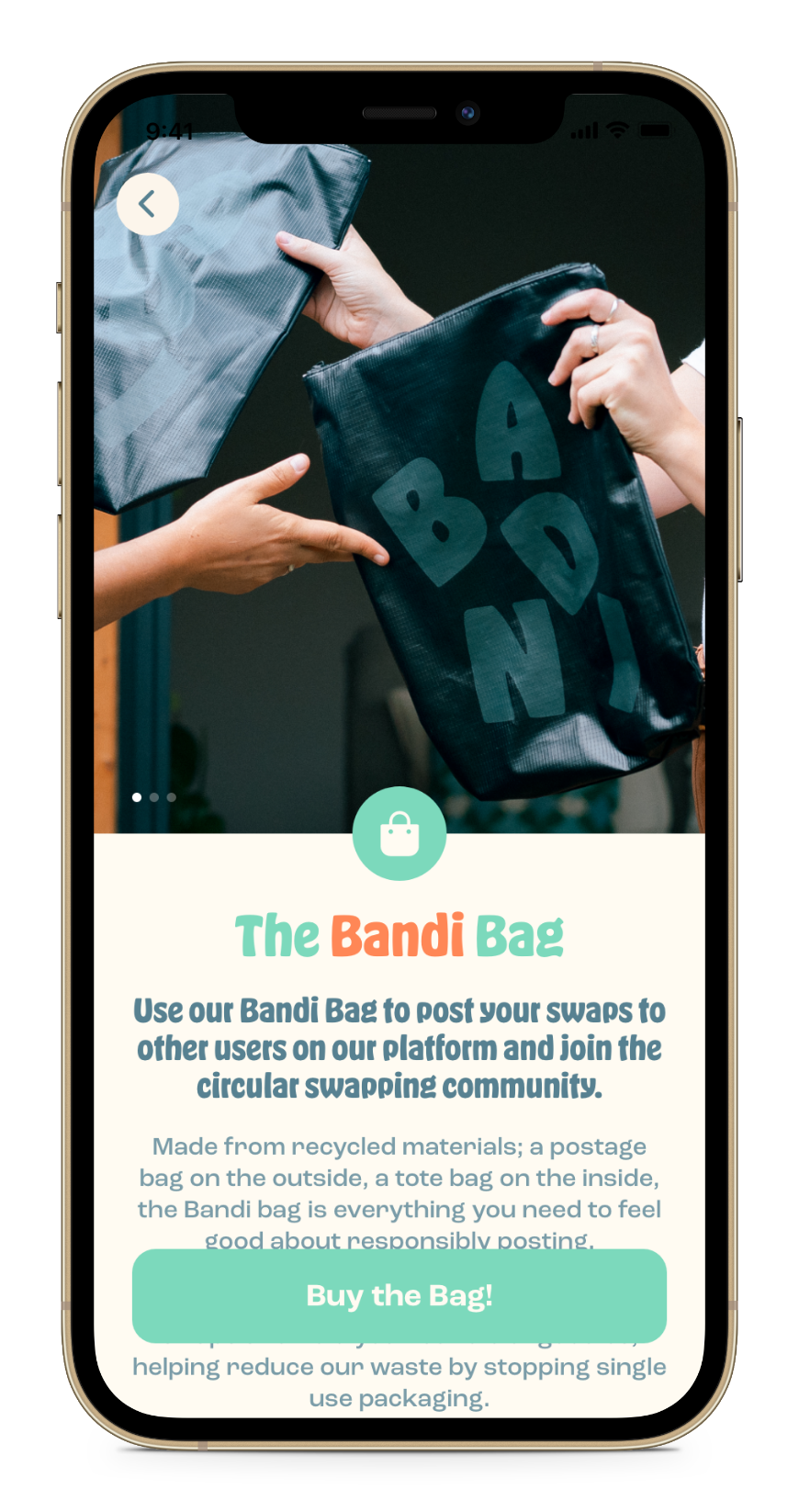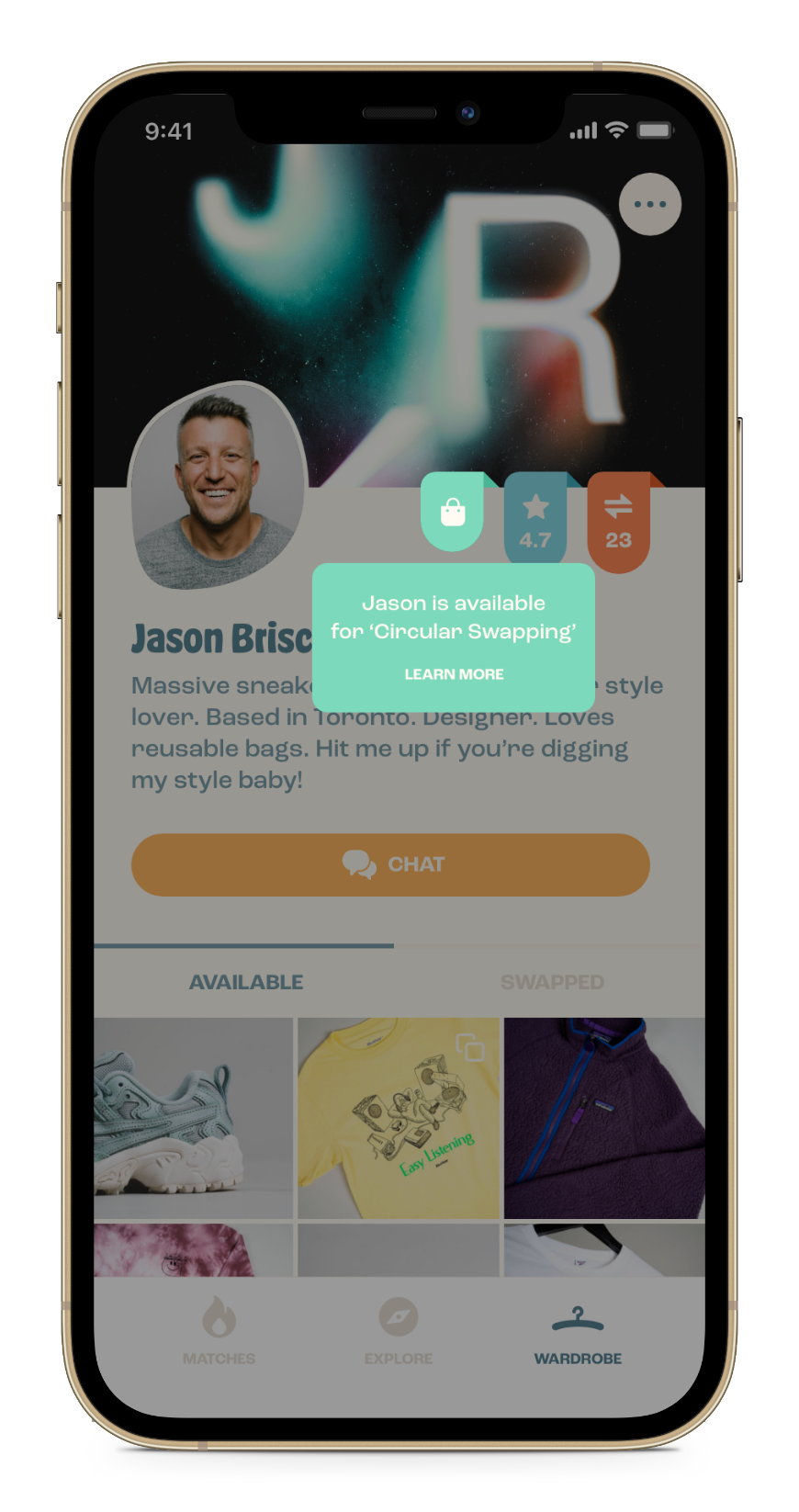 Once you have received your Bandi bag, you can get swapping with other members of the community who also have one. Look for the green bag icon on users' profiles to know who you can swap bags with. The icon is automatically applied to your profile when you purchase a Bandi Bag. Swapping your items and the bag means you won't ever be without one!
You can still swap clothes with non-Bandi Bag users, though we advise you only use the bag for postage when swapping with another Bandi bag user. Check with them in chat that they are using their bag, too.
Show us you rocking the tote bag by tagging us across social media!
#BandiBag
Let's Talk Circular
Our bags are designed to hold your bundle of pre-loved goodies and last up to 200 swaps, reducing our waste by stopping single-use packaging. Our goal is to create a fully circular shipping solution for people who love fashion and love the planet.
What is the Bag made of?
The Bandi bag is made up of recycled vinyl, recycled canvas, and 60% up-cycled materials for the zipper and label pocket. When compared with classic poly-mailers, our bags save 42% of CO2, 9% of the water used, and 100% of oil and no plastic bags end up in the ocean. Read more about this here.
How Can I Get One?
To purchase the bag, download and sign up to the Bandi app for free. Once you've created your profile, you can find The Bandi Bag purchase page in your settings. When you get to this page, you will be directed on how to purchase your Bandi Bag.
What If My Bag Gets Damaged?
Once your Bandi bag has reached the end of its life, drop us an email at info@bandiapp.co.uk, we'll help you send it off to be repaired or upcycled giving it a new lease of life.
How To Securely Fasten Your Bag?
Each bag has a loophole to secure your swaps. You can use string, ribbon, or any extra material you may have lying around (think sustainably) to secure the bag.